Upon the Zelos public launch, the former basic package is now free for teams of up to 50 volunteers.
Since the Zelos private beta has now successfully ended, we are excited to announce that September 19, 2019, marks the public launch of Zelos, our all-in-one solution for volunteer management. 
You can now open a free space and coordinate teams of up to 50 volunteers at zero cost! Our paid Standard plan supports up to 500 users and offers additional features such as a customized domain, extra groups and admins. We also offer a custom plan for teams that need a solution tailored to their volunteering program needs. 
Click here to open your free account at Zelos and claim a 1-month free upgrade to our Standard plan!
Ever since we began our private beta less than a year ago, our development team has been working to launch an upgraded version of the Zelos app. It took several months to create a solution that makes task management simple and volunteers can use easily. After dozens of task simulations, code reviews, and countless hours of real user activity, we are glad to invite everyone to check out our improved and first public version of Zelos. 
As more volunteer teams around the globe get to know Zelos, we will continue working on the release of more features and resources. We plan to end 2019 with the extension of the Zelos Academy for volunteer coordinators and additional task options. On the upcoming weeks we will release more information about these updates, but for now, here's how you can get started with Zelos in less than two minutes:
How Zelos improves volunteer coordination
Zelos reduces the stress and confusion for everyone and makes it easy to coordinate, train, and notify volunteers. Coordinators can plan out goals and break them down into actionable tasks, while volunteers can clearly see where they are needed and what activities have to be done. 
Our team has worked to provide features that make volunteer coordination easier, such as:
Goal setup

Task management

Group sorting

Group announcements

Quizzes

Polls

Task pickup by volunteers

Alerts and push notifications

Daily and weekly task summaries

Task completion approval by managers

Image and text task completion submission

Auto-confirmation of completed tasks

Social media sharing 

Group leaderboards
With Zelos, you can see the bigger picture and be able to handle both big and small assignments. Therefore you will be able to reduce the divide between coordinators and volunteers to get more done and make everyone feel like they can make an impact.
Latest Zelos updates
Introduction of the Zelos Free plan
We know the challenge that is creating and growing a volunteer team. Therefore, we decided to offer the Zelos app at zero cost for teams of up to 50 people. That's right! Zero cost!
You can now start creating assignments and coordinate your team without having to pay a dime. Engage your volunteers with point-based competitions, send important announcements, and mark every task that gets done without having to switch between apps or chase people.
Self Sign-Up
Volunteer teams can now get started with Zelos within minutes. By clicking here, you can enter our self-onboarding process and get your own team space started in no time. Depending on the size of your organisation, you can select between our Free and Standard plans and start coordinating activities right away.
Existing features upgrade
During our private beta we were able to work with clients such as startup event Latitude59, Ingrida Šimonytė presidential campaign in Lithuania and the Black Nights Film Festival. Their feedback was very useful while enhancing current app features such as:
Quiz creation

Online tasks

Point allocation

Team space setup
New branding and website
Over the summer, we worked with Estonian agencies No11 and Velvet to create a friendlier and more stylish site. Aside from being more aesthetically pleasing, the official Zelos site now offers more volunteering resources than ever including in-depth articles, case studies, knowledgebase and the Zelos Academy library.
FAQ
Is the free Zelos package actually free? Are there any hidden fees?
Yes, it's free. No, there are no extra costs! Our free package will always allow you to create a space with one admin and up to 50 volunteers, where you can create and dispatch on-site or online tasks, set up individual and group leaderboards, and all of the other great features you currently have available. 
You won't start charging me later?
Only if you sign up for a paid package. If you want to upgrade to a paid package, we make it clear how much you'll be paying for which services. You're always 100% in control of what level of services you're paying for.
What if I want to switch from a paid package to the free package?
As long as you meet the requirements of the free package (one admin, 50 or fewer volunteers) that'll be fine.
I like what you're doing, but I'm interested in a feature that isn't offered.
Zelos has a multi-year roadmap for expanding our services and features – please reach out and let us know what you'd like to see! There's a good chance it's on our radar already, but the more demand we receive, the more likely it is to get pushed up the priority list. 
Do you offer any free resources or training?
We know that technology is just a tool, not a solution in itself. The Zelos Academy offers an ever-growing selection of resources to help you improve planning, communication, and organization. We also offer extra self-guided training to help you level up to become a Zelos power user.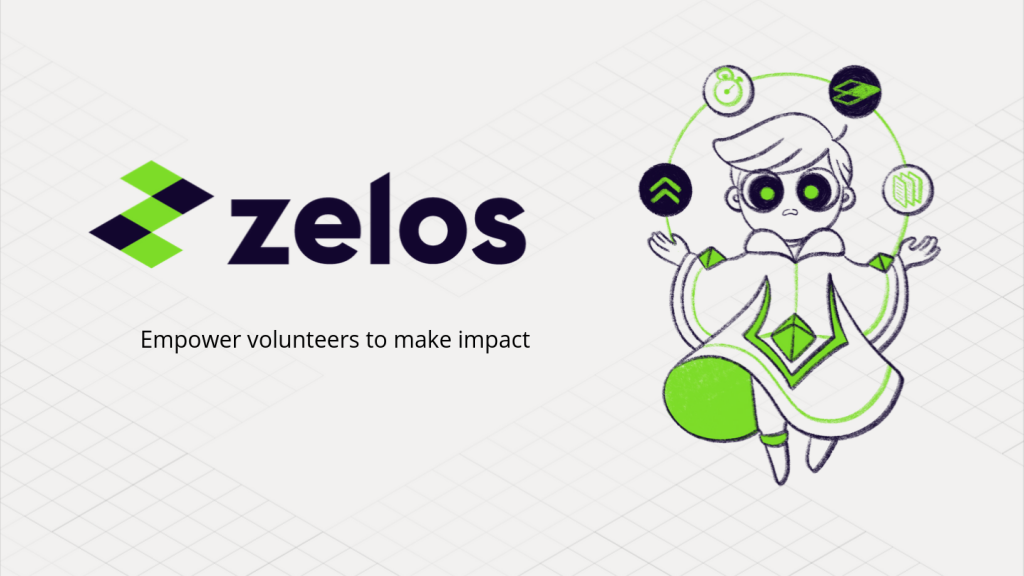 Let's talk about Zelos
We believe that every volunteer has a great story to share. Therefore, we have launched a Volunteer Survey with the intention to find great insights and anecdotes about volunteering. We encourage current and former volunteers to participate before the survey closes on October 1. 
In addition, you can check our free resource library at Zelos Academy. Here you can find e-books, activities, and thinking exercises designed to improve your volunteer coordination skills. As we stated before, we plan to grow our Academy through the fall so be sure to visit it frequently.
Finally, we would like everyone to join us at our different social profiles. Give us feedback, ask questions about volunteering, or share your organisation's work with us!
Facebook | Facebook Group for Volunteer Coordinators | Instagram | YouTube  Twitter | Pinterest